Our Trainers
&nbsp&nbsp&nbsp&nbsp&nbsp
&nbsp&nbsp
Alexandra Macias
&nbsp&nbsp
&nbsp&nbsp&nbsp&nbsp&nbsp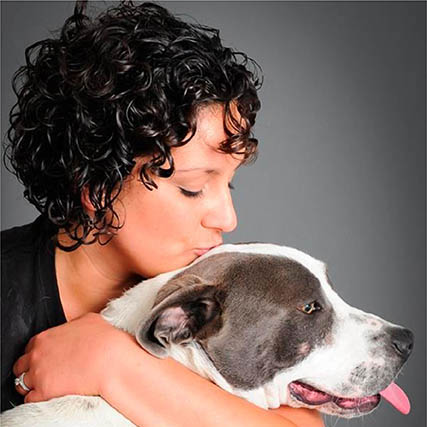 Alexandra (Alex) Macias, CPDT-KA, is a Certified Professional Dog Trainer and Behavior Specialist, and owner of Alex Macias Dog Training. Alex began her dog training career in 2008 at PetSmart, where she apprenticed under Animal Behaviorist, Lisa Sutton. After a successful run with PetSmart, she moved on to Petco, where, because of her unique Behavior Specialist skills, she was promoted to District Dog Training Mentor. As a Mentor, she trained dozens of new dog trainers in her district. She taught them not only how to teach basic obedience commands, but how to remedy serious behavior issues. The City of Long Beach Animal Care Services noticed her skills and offered her a job as the Dog Trainer and Adoption/Rescue Coordinator. During her first year, Alex helped over 1,200 shelter animals find homes, and raised the adoption/rescue rate to over 84%. The Long Beach community and Assembly member Bonnie Lowenthal noticed her accomplishments at the shelter, and in October 2013, awarded Alex with the "30 Under 30" award for outstanding leadership among women under the age of 30 in Long Beach. Alex's true passion in life is helping dogs and families in need. She specializes in rehabilitating dogs with severe behavior issues such as aggression and separation anxiety. In 2014, Alex opened her company Alex Macias Dog Training so she could help more dogs stay in their homes. Alex is certified by the Certification Council of Professional Dog Trainers. She is a member of the Association of Professional Dog Trainers and the International Association of Animal Behavior Consultants.
&nbsp&nbsp&nbsp&nbsp
&nbsp&nbsp
Mary Beth Keegan
&nbsp&nbsp
&nbsp&nbsp&nbsp&nbsp
Mary Beth Keegan ABC certified dog trainer and owner of Keegan's Dog Training has always had a passion for animals. Mary Beth has had dogs and cats all her life and cared and worked with horses early on. It wasn't until the adoption of an Irish Wolfhound Terrier mix named Tacoma that changed everything. Mary Beth soon realized he had many behavioral issues and tried several ways to help Tacoma, but nothing seemed to work. So, Mary Beth decided to go to school to learn how she could help Tacoma. Little did Mary Beth know that Tacoma would lead her on a path that would not only be rewarding for them but also for so many other pet owners and their furry friends." I love my life. I love it because every day is spent helping animals."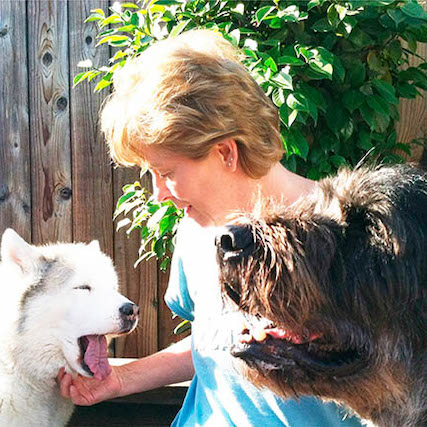 &nbsp&nbsp&nbsp&nbsp&nbsp
&nbsp&nbsp
Carmel Flores
&nbsp&nbsp
&nbsp&nbsp&nbsp&nbsp&nbsp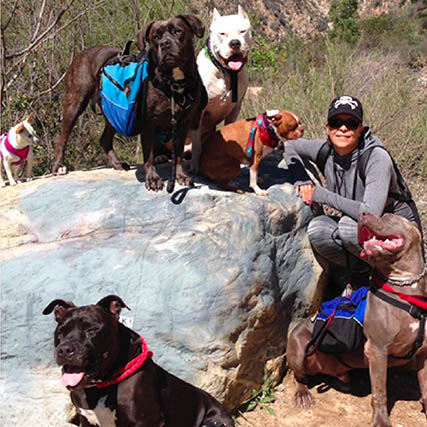 Carmel Flores is the owner of happy paws k-9 dog training. She has over 20 years of experience training animals, primarily in the field of exotic animal training for films and tv. She has trained cougars and wolves for commercials, tigers for Gladiator and bears for tv shows. Within these settings, Carmel has been responsible for the hands on care of exotic and domestic animals, diet preparations, socialization of exotic and domestic animals, studio training, trick training, obedience training and correcting behavioral issues. Carmel has followed her passion to be working with rescue animals and training dogs with behavioral issues. She also foster puppies and kitten to help save the lives of unwanted animals.